Oak Spring 2
Beyond Our Island – Africa
This half-term Oak class will be learning about the fascinating continent of Africa. We will be exploring each countries rich history, culture and unique geography.
English
In English we will be studying a range of traditional tales from different countries in Africa. We will also be holding debates about issues relevant to tourism in Africa.
Maths
We will be focusing on measures (capacity, mass and length). We will be looking at statistics and using them in real world scenarios. We will ensure we keep developing our key calculation skills so we can explore number challenges and problem solving using them.
Science
In Science, we will be focusing on developing the key skills of investigation. We will do this through a range of investigations covering the Key Stage 2 Knowledge and Understanding of Science.
History and Geography
In History, we will look at key moments in the history of specific countries in the continent of Africa. We will learn about past and more recent events. In Geography we will place the continent of Africa on a map of the world, and we will identify key countries in Africa.  We will learn about important capital cities in this continent and we will learn about physical and manmade aspects of some of the countries.
Art
We are going to be looking at different aspects of traditional African art. We will have a focused study of Tinga Tinga art and will produce our own piece of art using wood and acrylic paint.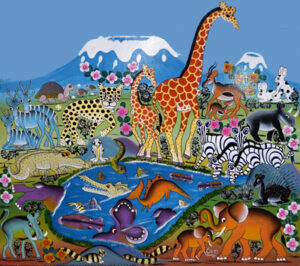 Computing
We will start the term focusing on internet safety and our roles and responsibilities when online. Then we will be developing our knowledge and understanding of touch typing and important applications (Word, Power Point, Excel) ready for use in future learning and later in life.
Music
We are developing our understanding of the key features of music and how we can use our growing musical vocabulary to describe a piece of music.
PE 
This half term we are going to be using physical education to develop our team building and problem solving skills. We will be completing different problem solving activities using a range of activities and we will be taking part in orienteering challenges around the school grounds.
The whole of Oak Team are really looking forward to exploring our rich and varied curriculum this half term.