Encompass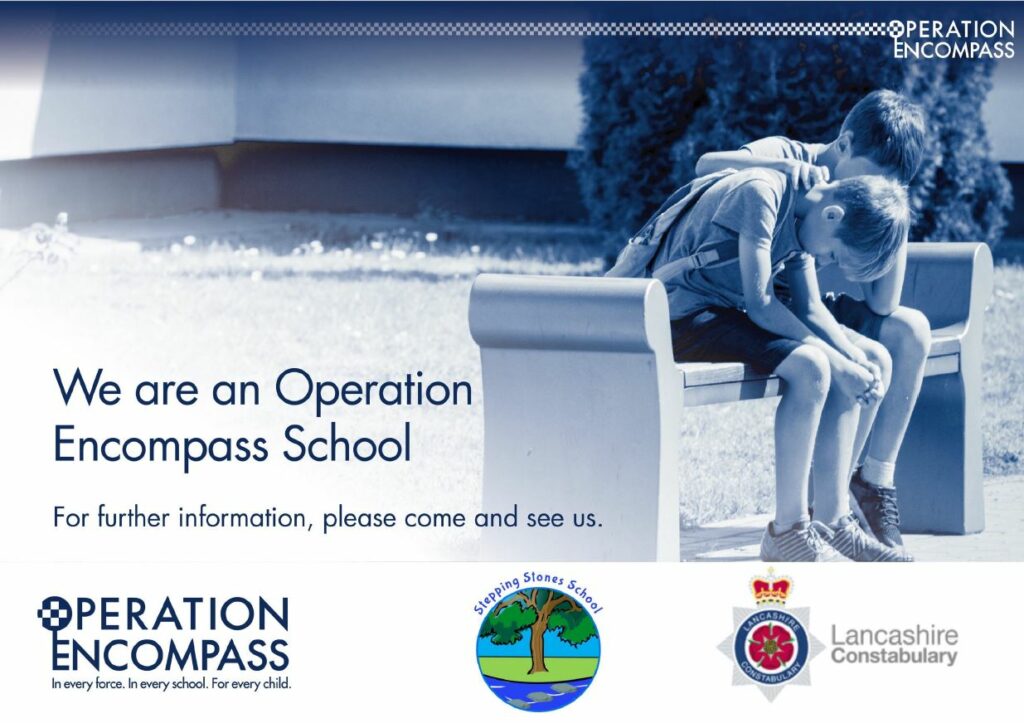 In conjunction with Lancashire Police, Stepping Stones is involved in a national initiative called Operation Encompass. Following a domestic abuse incident attended by Lancashire Police, at which children from our school are present, Lancashire Police will notify us of the incident prior to the start of the next school day. Following an incident, children will often arrive at school distressed, upset and worried. Operation Encompass aims to ensure that appropriate school staff are made aware early enough to help and support children and young people in a way that helps them to feel safe. Operation Encompass ensures that every school involved in the project has a member of staff (known as the key adult) who is trained to liaise with the police, when required, whilst ensuring support is available to the child.
Our Key Adult is Mrs Micaela Armstrong. She is also our Deputy Designated Safeguarding Lead.
Alison Dodd (Head teacher) also receives the information and is able to provide the support as required for the child / family.
As a school, we are committed to providing the best possible care and support for all our pupils and this is one way in which we can do this. You can find out more about Operation Encompass on the following link: