Post Covid Return to School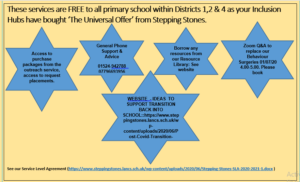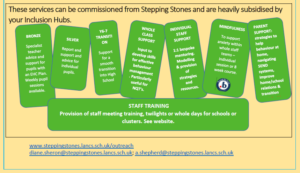 Phone Support
Our specialist teachers are here to support you with any queries you might have in supporting vulnerable/valuable pupils. You can phone for free support if your school have engaged with the Universal Offer (See SLA) on the following number:
01524-67164 Ext 2
We will endeavour to return your calls within 48 hours.
ZOOM Support via Behaviour Surgeries
please see the Behaviour Surgery dropdown
Support Packages
.